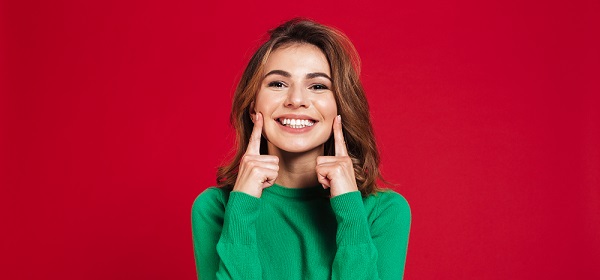 ROOT CANAL MISCONCEPTIONS.
You decided to get your teeth root canal treated? Awesome! You made a perfect choice. If you are tensed about the procedure and have doubts regarding the treatment, don't worry! Mokashi dental clinic has a team of best dentists in Pune, trained to perform such procedures with ease.
Having known the procedure well, Read the following myths creating fear of root canal in your mind and know the real truth behind them:
1. Root canal causes more infection. On the contrary, root canal treatment removes the pulp of the tooth that has been infected or damaged by decay or other injuries. The bacteria and other dying pulp remnants can cause an infection if left untreated. Looking for best dental clinic in Wakad? Contact Mokashi dental clinic today: www.mokashidentalclinic.com
2. Root canal is an extremely painful procedure. Root canal treatment is not aimed to cause you pain but to relieve pain caused by tooth decay and infection. You can expect to have some soreness in the tooth and surrounding area after a root canal treatment. This is because of the healing process going on in your body.
It was a painful procedure in the past, but in today's era we have numerous pain relieving medications for a pain free experience.
If you are worried about the pain during the procedure, your dentist will apply a local anesthetic that minimizes pain. You might still feel pressure when your dentist cleans the root canal, but you shouldn't be in pain during the actual procedure.
A proper post appointment care is necessary to avoid a major discomfort which includes a good oral hygiene, avoiding chewing on hard objects and of course regular dentist visits.
If you follow the instructions properly, discomfort will be minimal. Still worried about the procedure? Feel free to contact our Dental hospital in Pune for arranging a consultation session: www.mokashidentalclinic.com
3. Root canal procedures are not safe for pregnant women Root canal treatment is usually considered safe even if you are pregnant. While the treatment poses little or no risk to the mother and the baby, there are some periods in pregnancy that are considered more safe.
If you are in your 1st trimester, we will usually NOT perform the root canal treatment. The reason is because it is during this

time that th

e baby is more vulnerable.

But if it is an emergency, then we'll proceed with extreme caution. We can open the root and drain it.

In your 2nd trimester, a root canal procedure may be done if necessary. The good news is, taking this treatment will not pose any risk to the fetus.

If you are in your 3rd trimester, getting should be carefully considered. However, if you have severe tooth infection, then the procedure should be done as soon as possible or

postponed until after the delivery.
1. Root canal treatment requires a lot of visits to dentist.
The number of sittings required in the root canal treatment depends on the condition of the tooth. If you have a lot of pain, pus drainage or swelling, the tooth and the surrounding tissues need to be completely bacteria-free and in health before the root canal is sealed-off.
Another reason is that root canal is a very long process which requires you to keep your mouth open for an extended period of time. Therefore the procedure is divided into few 2 or 3 sessions to avoid fatigue.
2. If you don't have pain, you don't need a root canal.
The tooth may have a chronic infection that the body has accommodated enough that they have not gone beyond their pain threshold. Your dentist may still see the problem on clinical or radiological examination.
If you are still unsure about the treatment, ask as many questions as you need and we will be more than happy to explain our treatment recommendations. We have a team of best dentists in Pimpri Chinchwad and you can always contact us for any doubts.
3. Pulling out the tooth is a better option than getting a root canal.
Although a missing tooth is easy to replace with modern dentistry, it will never be the same as your own natural tooth.
Proper root canal treatment will save a tooth, and with good dental hygiene, it should last a lifetime, without the need for further treatment. With the original tooth, the line of your jaw stays firm, your teeth are healthy, and you will need fewer visits to the dentist. But still in some cases when the condition of tooth is too bad to restore, you might require the removal of that tooth.
1. Root canal treatment causes illness.
People who undergo root canal therapy are no more or less likely to become ill than any other person. There's virtually no evidence connecting root canal treatment and other diseases. So don't trust the online articles and stupid films convincing you that a root canal treatment can cause cancer or other illness.
On the contrary to the popular myth stating that root canals can cause cancer, some researchers found that people who had had root canal treatments were less likely to have head and neck cancer.
Looking for the best cosmetic dentist in Pune? Contact us.